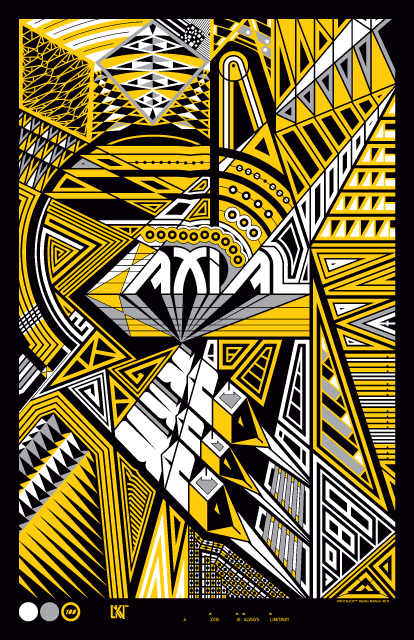 A X(10) Is Always Limiting No.1 (Studio Edition-#2)
$

8.00

/ On Sale
---
---
Providing the studio with a platform for design experimentation, collectible studio edition artwork and prints will be made on an ongoing basis in limited quantities.
AXIAL™ No.1 is the second studio edition print made available from the design studio of SHOCKJOY. Each 4-color offset print on 100# uncoated text is indvidually signed and numbered. Limited edition of 100.
A: A
X: 10
I: IS
A: ALWAYS
L: LIMITING
Size: 11"w X 17"h; image area = 10"w x 16"h
FYI: A 1/2" border has been provided for framing purposes. Frame not included.